So, I was viewing a terrific renovation of a mid century modern split foyer home with a client in Durham, and what to my wondering eyes should appear??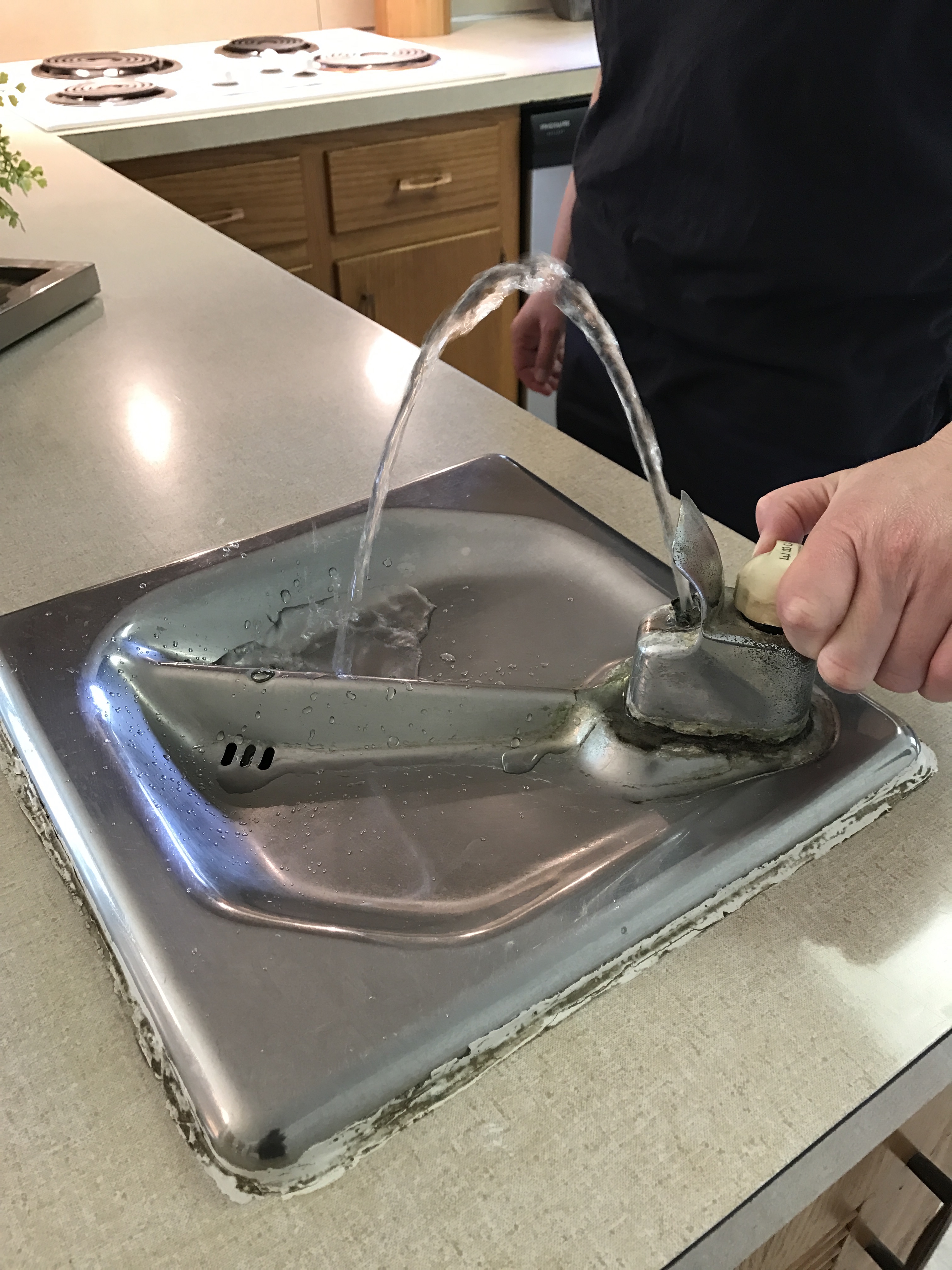 A water fountain – in the kitchen! What a joy!
It got me thinking…wow, you don't even see these in commercial buildings any longer. The practical water fountain, now banished to obscurity by the disposable plastic water bottle.
In my future dream home, I am going to include a water fountain, by my future wood working/art studio/ maker space. Save me your vintage fountains!